BIC 2022 - 22nd Annual UC Systemwide Symposium on BioEngineering and Biotechnology Industry Showcase at UCSB - Event Dates: August 8th, 9th, and 10th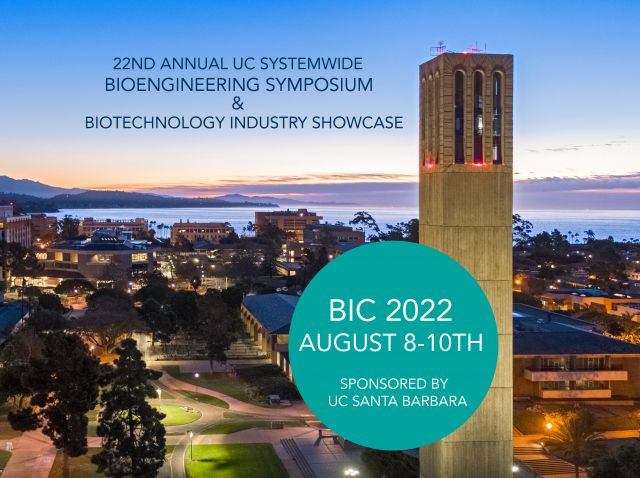 The 22nd Annual UC Systemwide Symposium on Bioengineering and Biotechnology Industry Showcase will be hosted by the University of California, Santa Barbara.  The symposium and industry agenda will start on Monday, August 8th with the Biotechnology Industry Showcase followed by the BIC Research Symposium on Tuesday, August 9th, and Wednesday, August 10th. 
Since 2000, UC Bioengineering departments have joined together under the Bioengineering Institute of California for annual symposia which rotate through the ten campuses. Students, faculty and industry come together to exchange state-of-the-art information and forge research collaborations. 
Directions